Getting your vehicle's oil changed on a regular basis helps your engine run smoothly, safely, and efficiently. It's one of the most important parts of owning or leasing a car!
At Ganley Chrysler of Aurora, we offer high-quality oil changes to drivers in Aurora, Hiram, Kent, and the surrounding areas.
Mopar® Express Lane: Fast Oil Changes & More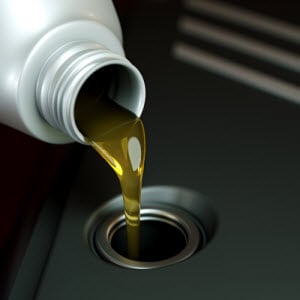 At the Ganley Chrysler of Aurora Mopar® Service Center, we're your one-stop shop for all your vehicle needs.
We understand that your time is extremely valuable. With that in mind, we intend for our facilities to provide quick and convenient service. We even have a Mopar® Express Lane that's specifically dedicated to oil changes and vehicle checkups. You don't need to schedule an appointment, and you don't need to wait in line.
Here's what you can expect:
Oil and filter change
Chassis lube
Tire rotation with brake inspection
Tire wear and pressure check
Battery test and replacement
Multi-point checkup
Air filter replacement
Wiper blades replacement
Coolant and fluid level checks and top-offs
Exterior bulb replacement
When's It Time to Get My Car's Oil Changed?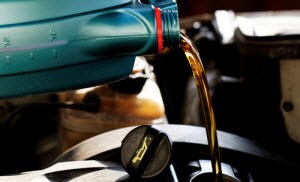 Here are a few telltale signs that can help you determine if it's time:
Dashboard indicator: If either the Check Engine light or the Oil Change icon flick on, then it's time to get an oil change, ASAP!
Oil dipstick: Open your hood, find the dipstick, remove it, and check it out. If the oil is too low, let a professional take care of it.
Oil consistency: Black and gritty means that it's time to go into the shop.
Length of time: Last, but certainly not least, if you can't even remember the last time you had your oil changed, then it's been way too long. Schedule an appointment at Ganley Chrysler of Aurora today!
Schedule an Oil Change Today at Ganley Chrysler of Aurora
If you live in Aurora, Hiram, Kent, or any other nearby Ohio city, just contact us today to set up an appointment at our Mopar® Service Center.
Mopar® Express Lane Uses High Quality, Durable Parts
Mopar® original equipment parts are used on all Chrysler, Jeep®, Dodge, Ram and FIAT® vehicles. All parts have been tested to ensure function, fit and finish of original specifications.

Mopar® Express Lane uses only Pennzoil® Motor Oil. We also provide the highest quality Pennzoil synthetic oil, keeping your engine clean and extending the life of any oil change.