Chrysler Pacifica Comparisons
2017 Chrysler Pacifica vs. Honda Pilot
2017 Chrysler Pacifica vs. Toyota Sienna
2017 Chrysler Pacifica vs. 2017 Honda Odyssey
Ram 1500 Comparisons
2017 Ram 1500 vs. Chevy Silverado 1500
2017 Ram 1500 vs. Ford F-150
2017 Ram 1500 vs. Toyota Tundra
Jeep Grand Cherokee Comparisons
2017 Jeep Grand Cherokee vs. Ford Explorer
2017 Jeep Grand Cherokee vs.Toyota 4Runner
Jeep Cherokee Comparisons
2017 Jeep Cherokee vs. Honda CR-V
2017 Jeep Cherokee vs. Jeep Grand Cherokee
Jeep Compass Comparisons
2017 Jeep Compass vs. Ford Escape
2017 Jeep Compass vs. Toyota RAV4
Welcome to the Ganley Chrysler of Aurora vehicle comparison library. We've created this library so drivers in Aurora, Hiram, and Kent have access to the best automotive research resources available.
On this page, you'll find a comprehensive index of high-quality Chrysler, Dodge, Jeep, and Ram vehicle comparisons to browse at your leisure. Click on one of the included articles to get started right away!
Why Are Vehicle Comparisons Important?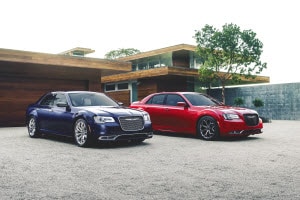 Reading well-written comparisons is a crucial part of the vehicle research process. That's because there are so many makes and models on the market today that it can be difficult to even know where to start. Without effective resources at your disposal, like our vehicle comparisons, choosing your next car can seem daunting and overwhelming.
Our Chrysler, Dodge, Jeep, and Ram comparisons will help to simplify your journey. Whether you're thinking about a sedan like the Chrysler 200, a sports car such as the Dodge Challenger, an SUV like the Jeep Grand Cherokee, or a heavy-duty pickup truck such as the Ram 3500, you'll save yourself a lot of time and hassle by looking through our Ganley Chrysler of Aurora vehicle comparisons.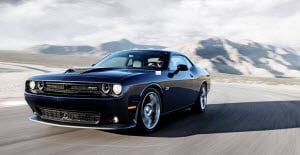 That way, on the day of the big test drive, you'll know exactly which make and model you want to try. You'll also be able to narrow your focus to only the features and specifications that you're most interested in. This will help you to get the most out of every test drive that you take.
Our Vehicle Comparisons
Each article includes only the most pertinent information in an easy-to-read format. It will highlight key attributes like the interior and exterior design, engine options, performance capabilities, safety features, and infotainment systems of each vehicle. Then, it will compare it side by side with the competition's model and let you know how the two stack up against each other.
At Ganley Chrysler of Aurora, we're here to serve the people of Aurora, Hiram, and Kent. We encourage you to browse our index of Chrysler, Dodge, Jeep, and Ram vehicle comparisons today.