Chrysler Vehicle Reviews
2017 Chrysler Pacifica Review
2017 Chrysler Pacifica Hybrid Review
Ram Vehicle Reviews
2017 Ram 1500 Review
2017 Ram 2500 Review
Jeep Vehicle Reviews
2017 Jeep Grand Cherokee
2017 Jeep Cherokee
2017 Jeep Compass
2017 Jeep Patriot
Dodge Vehicle Reviews
2017 Dodge Durango
2017 Dodge Grand Caravan 
2017 Dodge Journey
At Ganley Chrysler of Aurora, we understand the importance of thorough vehicle research. So we've created a library of helpful vehicle reviews for our drivers in Aurora, Kent, and Hiram.
Just click on one of these Chrysler, Dodge, Jeep, or Ram vehicle reviews to start learning about what makes each model unique. These articles are the best way for you to familiarize yourself with the cars, trucks, and SUVs in our inventory.
What You'll Learn from Our Vehicle Reviews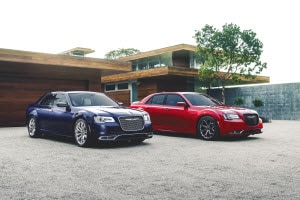 Each vehicle review provides detailed information about a specific vehicle's most important features. Often, the review focuses on key categories such as interior and exterior design, performance specifications, and engine options. It also touches on the various safety systems and infotainment technologies that the model offers.
The overall goal of each article is simply to help you during the research process by providing an overview of the vehicles with the features you're looking for.
Why Are Vehicle Reviews Important?
Reading these vehicle reviews will benefit you in three major ways.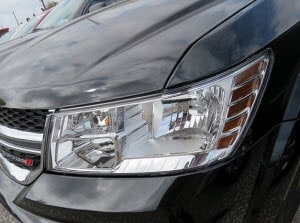 First, it will help you to narrow your focus to the most relevant models. You'll learn which models have the features and specifications you're looking for and which don't, and you'll adjust your research process accordingly.
Next, it will save you a lot of time and hassle later in the process. If you know which key features to look for in a specific model, you'll get a lot more out of your experience when it's actually time for a test drive. You won't need to waste any time figuring out which models you want to test, and you'll be sure about which features to be on the lookout for.
Finally, you'll discover new features and designs that hadn't even crossed your mind. Perhaps without the vehicle review stage of the research process, you wouldn't have a clue what your true dream car is like.
Don't wait any longer! Start reading some of the Chrysler, Dodge, Jeep, and Ram vehicle reviews provided on this page. If you have any further questions, just contact us at Ganley Chrysler of Aurora. Our team is happy to provide drivers from Aurora, Kent, and Hiram with the information they need and to help them schedule a test drive today.