Welcome to the Ganley Chrysler of Aurora library of vehicle safety reviews! Our team compiled this index for our customers in Aurora, Hiram, and Kent.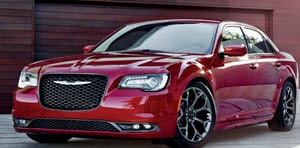 We encourage you to look through the articles on this page to learn more about the safety features of various Chrysler, Dodge, Jeep, and Ram vehicles. When you're finished reading, if you have any questions, feel free to reach out to us at Ganley Chrysler of Aurora.
Our Vehicle Safety Reviews
What can you expect to learn about vehicle safety from these articles? Each link contains information about the life-saving systems for a specific vehicle.
You can learn about:
Chrysler vehicle safety technology like the available 360-degree Surround View Camera and available Forward Collision Warning with Active Braking.
Dodge vehicle safety features, such as the available Blind Spot Monitoring system and available Adaptive Cruise Control.
Jeep vehicle safety systems, including available LaneSense Lane Departure Warning with Lane Keep Assist.
Ram vehicle safety construction: dynamic crumple zones, side-impact door beams, advanced airbags, etc.
Why Is Vehicle Safety Information So Important?
You might be wondering why it's important to learn about vehicle safety information.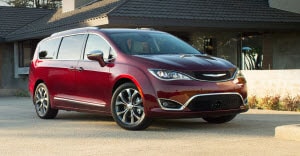 First and foremost, it's because these are the features and systems that are protecting you and your passengers. In the unfortunate event of an accident, the technology covered in these articles could potentially save the lives of you, your family, and your friends.
It's also helpful to keep up with all this safety technology because it's on the cutting edge of automotive innovation. Why wouldn't you want to be in the know about the latest options and developments?
Browse Our Chrysler, Dodge, Jeep, and Ram Vehicle Safety Reviews
If you live in Aurora, Hiram, or Kent, this library of safety reviews is for you, regardless of whether you currently own or lease a Chrysler, Dodge, Jeep, or Ram; you're in the market for your next car; or you're simply curious.
Take the time to browse this page today. Then, if you still have questions about vehicle safety, contact us at Ganley Chrysler of Aurora.